Prototypes is a physical container for the discussions, debates, reflections, and questions posed by Converge 45's Portland's Monuments & Memorials Project (PMMP), which for the past eight months has brought people together to consider the conditions and impacts of public monuments, including those that have been removed and those that should be built.



Gathered into a 5,000 sq foot space in Northwest Portland, this exhibition assembles over 30 artists, displaying a mixture of artworks, projects, and proposals.
Prototypes
highlights Oregon artists engaged in the national reckoning of our markers of history that compound racial injustice and social inequity. The exhibition contextualizes their work within past reflections on critical history within our shifting relationship to the violence of the American experiment. Also included in
Prototypes
is a selection of ideas shared with Converge 45 through its Open Call, which collected ideas for new and re-envisioned monuments and memorials.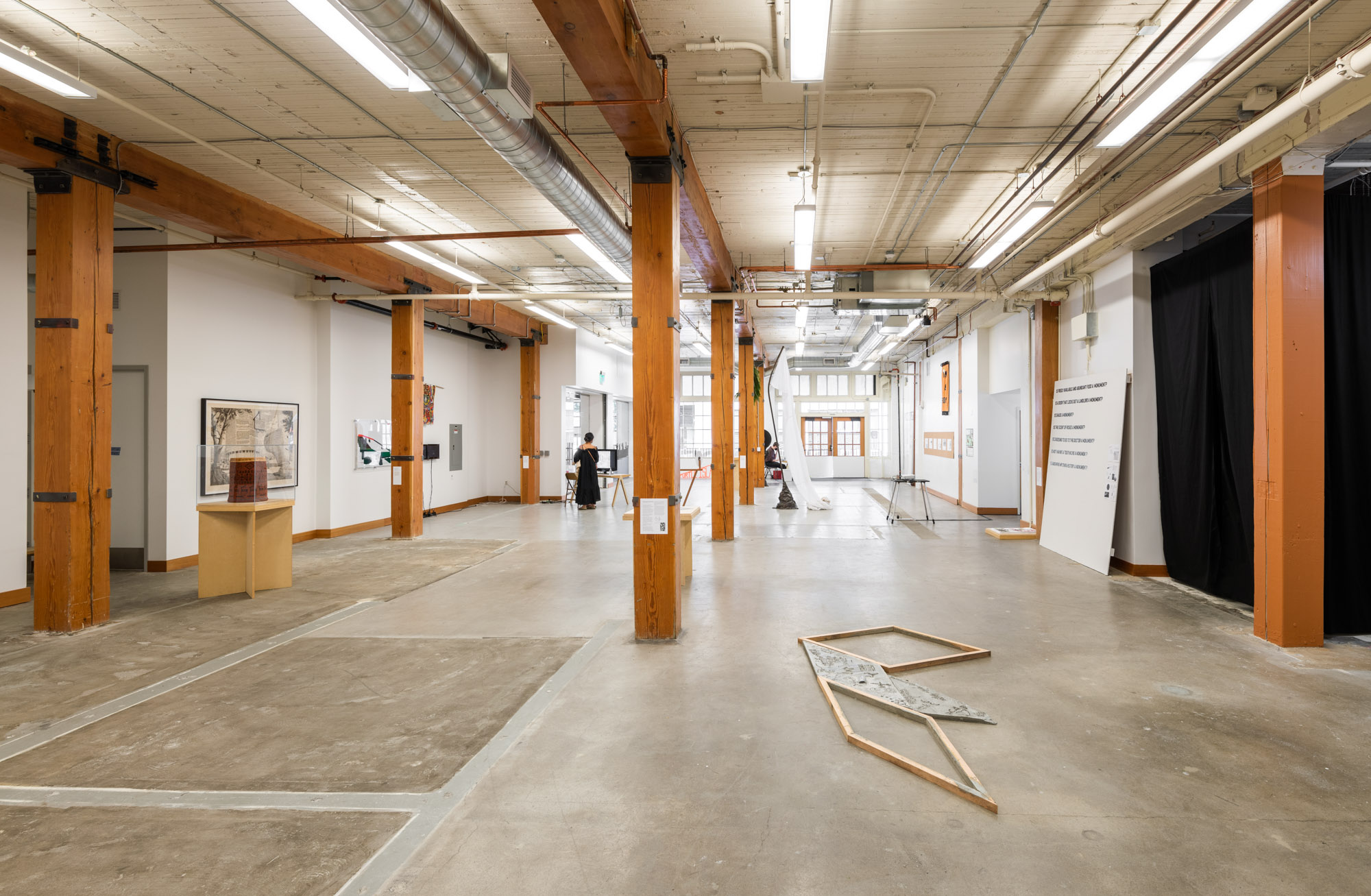 In the year of 1992, with the 500 anniversary of the "Discovery of America" a statue of Columbus was installed in the downtown area of mexicali. Days later it made the local newspaper. Someone, in an act of protest, had cut the head of Christopher.

I have no early memory of encountering monumentality, but I remember the decapitation of a statue and people jumping walls.

In 2011 a year after the 7.2 earthquake, the Municipal Institute of Art and Culture of Mexicali was restoring a plaza in the Valley of Mexicali, specifically in Estacion Delta. Artists and the Delta community worked together to rebuild it, day and night. Depicting the landscapes of its surroundings as a beautiful mosaic, but, before finishing they put pictures of themselves between glass and cement. Signing their own work and leaving a reminder of the faces of those that revitalized the once abandoned public square.

I take inspiration from both of these events to propose a simple collective intervention. Using the Penrose Infinite Tiling Pattern to create a continual unfinished horizontal monument that houses peoples messages into the future. To build this open time platform it is necessary that the community is involved and have to be present as the slabs start its drying process so they can intervene the wet cement. I like to imagine that this message will find its way into the future hoping it can be a reminder of where people once stood and that we can't ignore the ground under our feet on which we stand.



intervened sculpture,wet cement, wooden frame
Converge45,
Portland OR, 2021